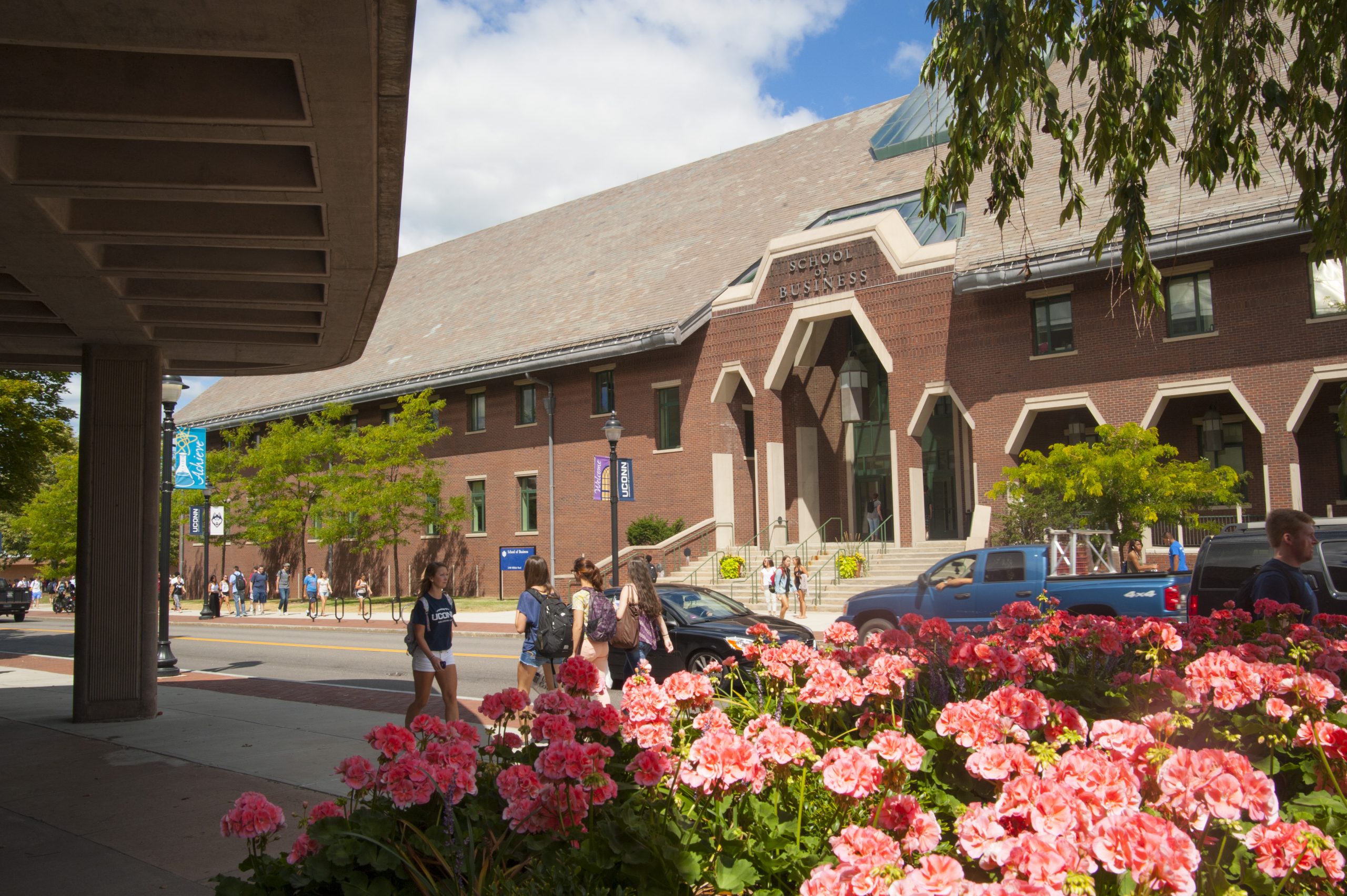 About Finance Society
The Finance Society at the University of Connecticut is an organization within the School of Business consisting of over 200 passionate members. Through this organization, the executive board and faculty strive to connect the academic and professional lives of members through weekly meetings, stock pitch competitions, conferences, and more. Students gain invaluable knowledge at meetings by engaging with other students, employers, and alumni through current event discussions, the mentorship program, company presentations, panels, career development workshops, and more. The Finance Society consistently proves itself as an effective way to enhance students' hard and soft skills outside of the classroom, enabling them to achieve higher levels of success. In recent years, Finance Society alumni have gone on to begin their careers at exceptional firms such as Bank of America, Citi, Moody's, Morgan Stanley, UBS, and more. If you or someone you know is interested in joining Finance Society, please email us at uconnfs@gmail.com.
Contact Us
Phone:
(860) 341-2332
E-mail:
uconnfs@gmail.com
Address:
University of Connecticut School of Business
2100 Hillside Road Unit 1041
Storrs, CT 06269
UConn CFA Research Challenge Team
If you are interested in participating in the Fall 22/Spring 23 CFA Research Challenge Team, please contact Laurel Grisamer in the Finance Department (laurel.grisamer@uconn.edu)
Spring 2022 CFA Research Team Award
Right Image: ([left to right] Dhanush Kotumraju, Ben Armstrong, Jackson Seymour, Devin Stachelsky)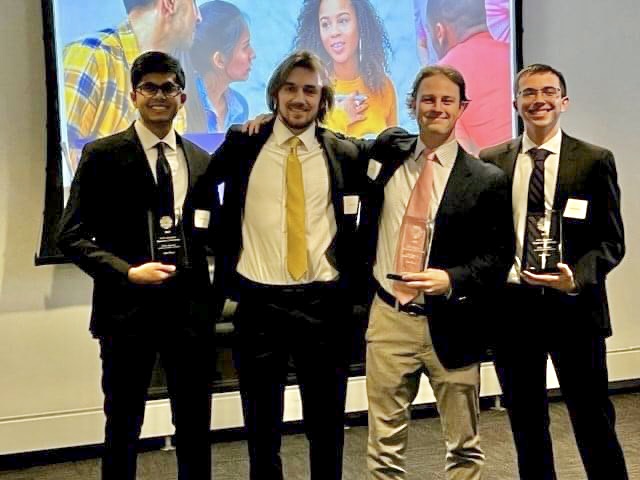 University of Georgia Terry College of Business Stock Pitch Competition
February 25, 2022 - Finance Society members Samuel Lombino, Katelyn Desautels, Alexandra Stamboulis, Nick Kinsella, and three SMF managers traveled to Athens, Georgia to compete in a stock pitch competition at the University of Georgia Terry College of Business. They competed against and networked with some of the brightest students from across the nation, gaining valuable interactions and forming long-lasting relationships. In spite of rigorous competition, these bright students were able to deliver a thorough and comprehensive stock pitch presentation, that promoted collaboration and professionalism.
In his experience, Samuel Lombino (VP of Finance Society), underscored that the competition was "similar to what we expect on Wall Street," and that the "trip was a great training ground for what awaits us in our professional careers where we will perform at a high-level, act professionally, network with enlightening people, and have fun." The team gained valuable experience and displayed the exceptional talent that UConn has.
Right Image: ([left to right] Sam Lombino, Katelyn Desautels, Alexandra Stamboulies, Nick Kinsella)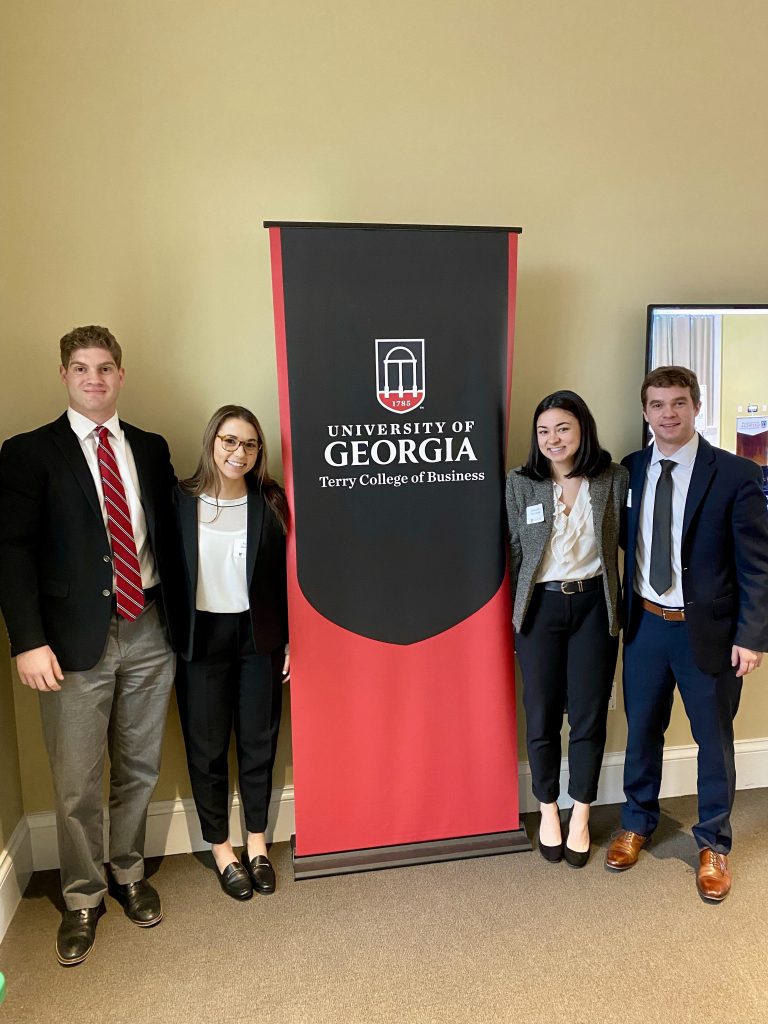 Texas Stock Pitch Competition
February 18 - 19, 2022 - Connor Avallone, Madhumitha Kannan, and Devin Stachelsky traveled to The University of Texas at Austin to compete in the Texas Stock Pitch Competition. Alongside competing against top-tier talent, they were given the opportunity to interact with students from other schools and compare the programs that UConn offered to different investment-focused programs across the country.
Right Image: ([left to right] Connor Avallone, Madhumitha Kannan, Devin Stachelsky)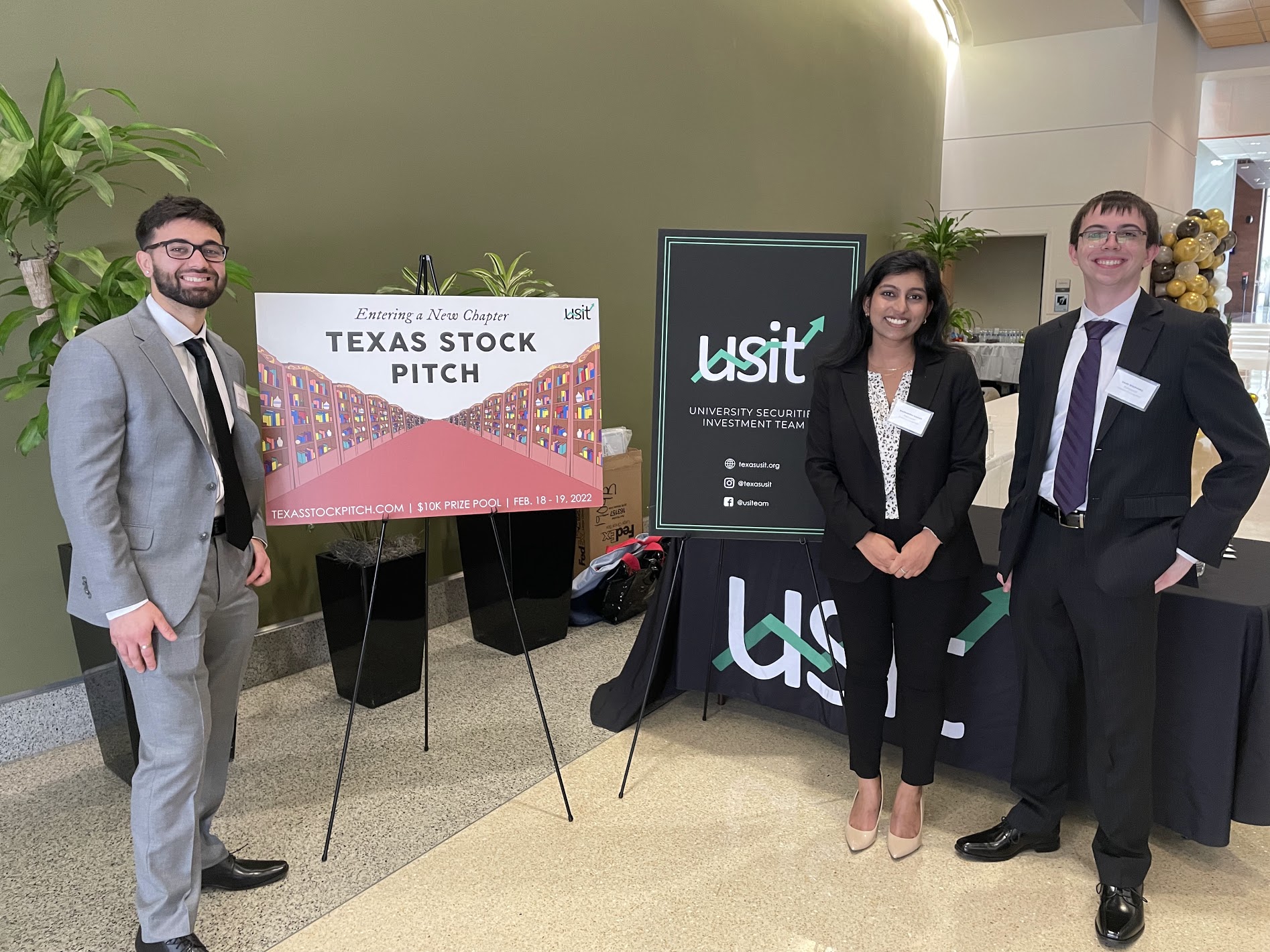 Harvard Financial Analyst Club Stock Pitch Competition
October 26, 2019 - Julia (President) and Andrew (VP of Programming) traveled to Cambridge, MA to participate in the Harvard Financial Analyst Club's annual stock pitch competition at Harvard University in Cambridge, MA. Students participated in the stock pitch competition and were given the opportunity to network with professionals and hiring managers from top Wall Street firms.
Right Image: ([left to right] Andrew Blackmore, Julia Wilson)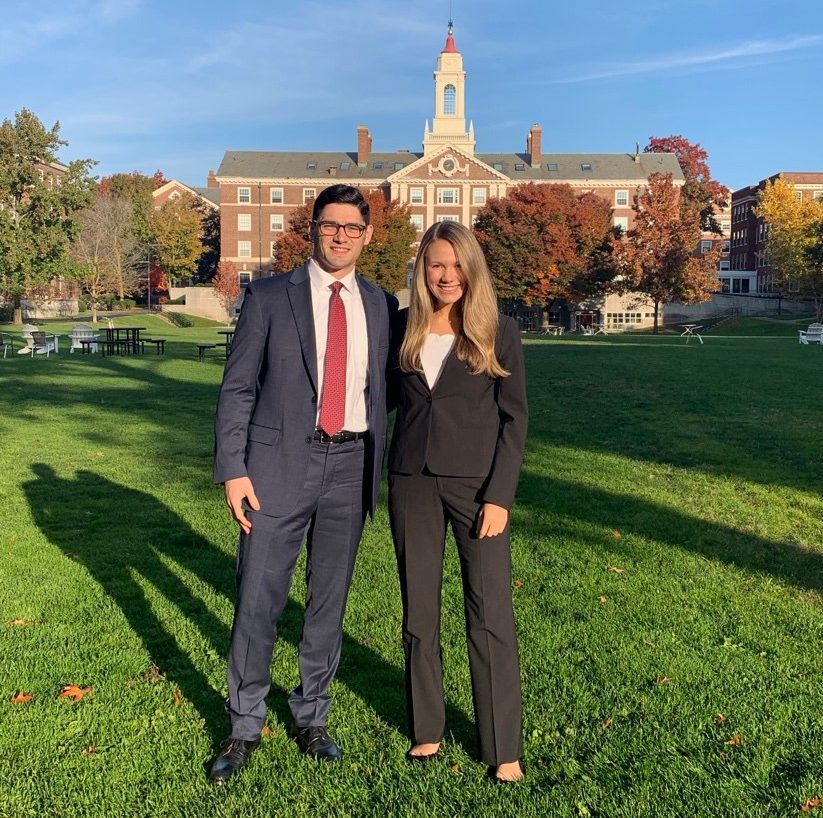 University of Michigan Engage Undergraduate Investment Conference
October 19-20, 2019 - Sam, William, Sam, Andrew, and Paul traveled to Michigan in the fall to participate in the Engage Undergraduate Investment Conference. This conference is one of the most competitive undergraduate stock pitch competitions in the nation. Teams from around the country present their stock pitches in front of a panel of professional investors for a chance to present their pitches in front of the entire conference audience. In addition to the competition, the 2-day conference is also spent hearing from speakers and networking.
Right Image: ([left to right] Sam Berkun, William Mudlaff, Sam Jeannotte, Andrew Blackmore, Paul Serio)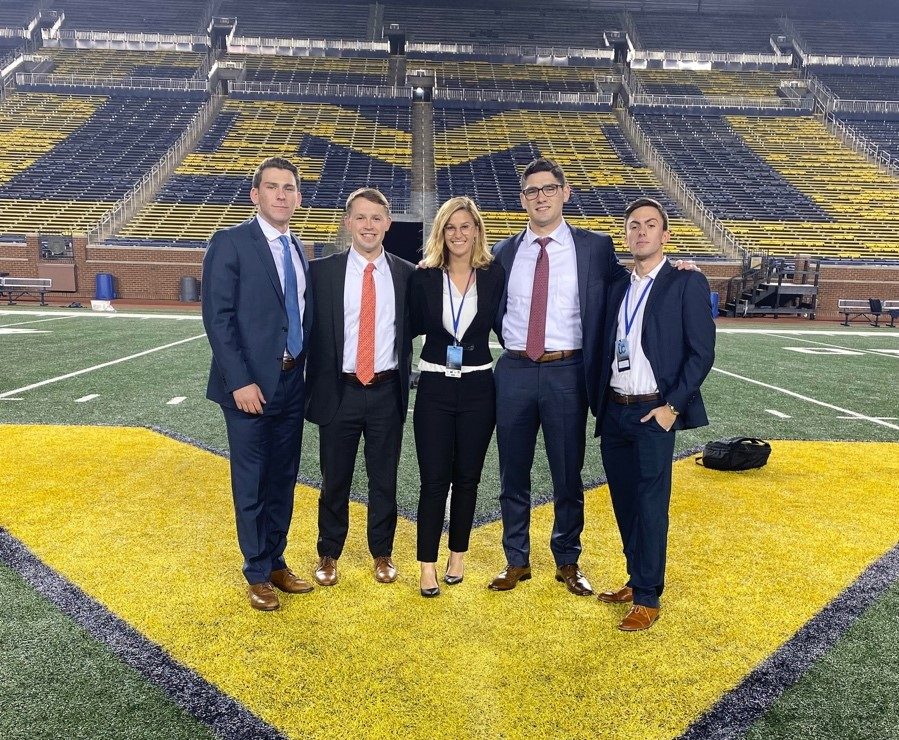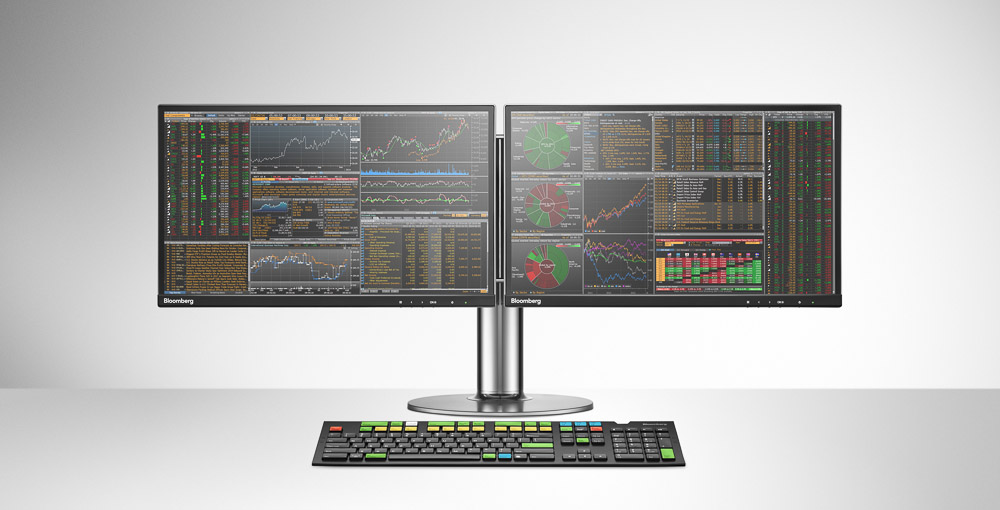 Bloomberg At UConn
What is a Bloomberg terminal?
A Bloomberg terminal is an advanced computer system with integrated financial software, which allows users to access real-time financial data and news on markets, economies, and businesses around the world. The terminal can also facilitate trade placements and act as a messaging platform for other users on Bloomberg terminals. The vast content, trending news filters, research and analysis tools, and software integration are just some of the key features that Bloomberg has to offer, which contribute to its success as the leading financial computer system in the industry. Finance students are encouraged to become familiar with UConn's Bloomberg terminal on the fourth floor of the School of Business.